We started as a small Art workshop 25 years ago.
Our product range is based on old maps and ships.
- Maps of the world from 13, 14, 15 ... 18 centuries.
The most creative period belongs to the 17th century in terms of discovery of unknown landscapes and collecting information from the crew and other seafarers
- Maps of the continent, 15, 16 and 17 century
Africa, America (North and South), Asia, Europe, Antarctica, Australia
- Maps of the region:
The Mediterranean area and the old empire, Pacific, Holy Land, Gibraltar, Portolanske maps, routes of Argonaut
- Site medieval state (Republic)
Dutch hunting, Venice, Austria-Hungary
- Maps and city plans of old cities:
The classification of the different countries, at different times and different cartographic schools that existed
- Old sailing ships
Sea Battle, ways and principles of ship construction, types of ships (galleons, frigates), wind rose
Old maps
The price of old map depends on the type of the frame and size of the map, ranging from 700 € to 1,200 € (taxes excluded).
Our technology is unique in the world, each map is completely unique and requires a lot of manual work, so competition does not exist anywhere in the world.
There is also an option for customers to select from our archive a map and a frame. All orders are made in our studio in Belgrade, Serbia.
Small format, miniatures, can be packed in the envelope made of genuine leather with blindruk (dry stamp) velour leather and artificial leather. We do stamp on customer request (company logo, company sign, initials…)

On photo left there are envelopes of velour made for Belgrade City Assembly with Belgrade map miniatures.

They consist of a leather handmade cover. In the cover there are 10 hand-painted maps of the cities, ships, etc. It can be customized according to client's choice of the content of the atlas.
Price is up to 500 €

Set of old maps of Malta (34 x 40cm) is made of 10 printed maps from different periods performed on fine Italian Fabriano paper and on each is dry stamping .
Next to the map, the set contains a single interpreter which explains each map in English language. Maps are packed in a cardboard box that is protected with plastic sheet. In the box there is a special area which allows imprinting logos or messages per customer preference.
The photo show sets of old maps of Belgrade. Sets of Malta's maps will be done in a dark blue box with leather arms in the shape of a shield and a Maltese cross.

Puzzle was invented by John Spilsbury in 1760, the London engraver and draftsman map. They were built by one of his map glued to a wooden board and cut to pieces by the borders of the states. So he made a puzzle that was used in schools for learning geography. Until this day, the puzzle remained one of the oldest learning methods in education.
The present form of puzzle were given in the 20th century.
Best-selling motives are geographic maps and old engravings cities.
Puzzle, despite the modern computer and digital technologies are surviving the ravages of time and are now present in the market. Almost no retail outlet (bookstores, souvenir shops, museum and other stores) that do not have them in its offer.
Puzzle with the motive of old maps and engravings have proven to be the best selling souvenir and gift. Their sales achieved the best results in tourist centers and places of cultural and historical significance.
Our model "234 pieces", with which we began production opus "Museum Edition", "World Maps" and "City Maps" is the most adapted to this target group.
We have prepared 5 motifs from old maps of Malta (42.5 to 32.5 cm). Size boxes of the product is adjusted to market conditions and the needs of tourists, needs to be easy to transport.
Paper and paperboard used in making is imported from the Netherlands, which is the highest quality.
Key to connect the pieces have 8 combinations and they are not easy to assemble. Puzzle featuring Malta is a completely new and original product with a very affordable price, so we expect the sale of tens of thousands of pieces of next season on Malta's market.
The figures give examples featuring Belgrade
Also, we are able to produce puzzle according to customer's wish. The minimum quantity is 500 pieces and has no competition considering that other manufacturers cannot produce the puzzle in such small quantities.
Quality of the materials and build quality is at the level of the leading companies that manufacture puzzle (Ravensburger and Piatnik)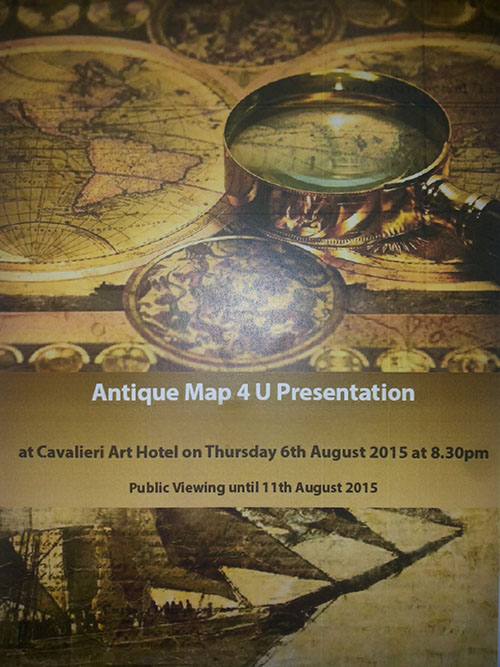 http://www.tvm.com.mt/mt/djarju247/exhibition-of-pen-and-ink-artworks-by-emel-and-frank/
http://www.novosti.rs/vesti/beograd.74.html:503141-Atlasi-i-mape-kao-u-Londonu%22